Let's put this out there: it's okay to lose sight of your brand positioning.
Running a business is hard. Marketing teams are busier than ever, with new channels appearing overnight, and customer behaviour changing day-to-day. Sales teams are recovering from what has been an undeniably challenging few years. Product teams are burned out with piling pressure to "be more innovative!" But despite the testing times, businesses are busy.
Sometimes, even though it feels like all of your teams are moving with momentum, they aren't necessarily running in the same direction. When this starts to happen, it could be that you've taken your eye off the brand.
When you start to lose sight of your identity, other things can begin to slip too. Values, and therefore, quality. Consistency, and therefore, repeat business. Passion, and therefore, new customers or big wins.
The bad side of busy
If you're big enough, it's likely you have an entire brand team keeping everyone in check, and that's great when your brand needs to carry across cultures and regions. When you're starting out, or you're established but haven't found the need for a brand function, it can be difficult to know whose responsibility it is.
Maybe you're the founder, and you're having trouble articulating the vision you've had in your head all these years. Or perhaps you're the Head of Marketing, and you know exactly what you want to say, but can't find a correct, or creative, way of saying it.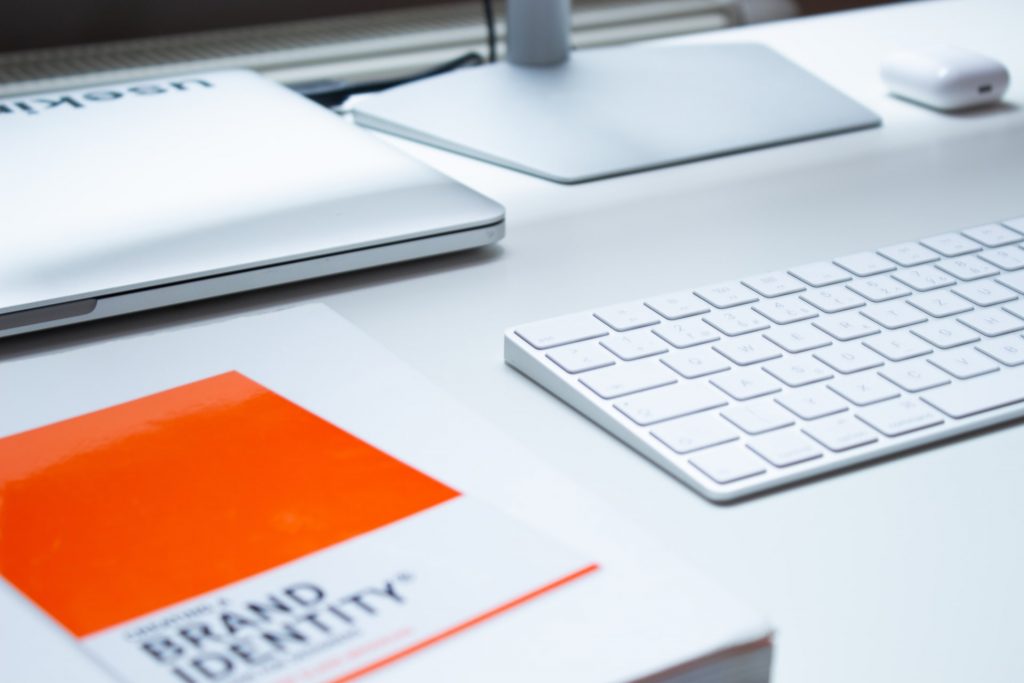 Enter stage-left: the brand agency
It's clear – brand is an entire department, and the thought of building that out as a new team or creating an internal supergroup from all of your best people is a little daunting. But we'd still say to give it a go. If a client comes to us having already taken the time to agree on some kind of loose idea of what or who they want to be, that's commendable, and you're already one step of the way there.
For the rest of the journey, we've got you. Our discovery workshops form the very beginning of our branding projects, and are an open table at which we can discuss your business, your people, you culture, and just about everything else that makes you tick as a brand. The more open you can be with us at that moment, the more brightly that lightbulb moment will be when we hand you back the results sometime later.
So what can you do ahead of engaging a brand agency to give you (and us) the best chance of a truly honest journey to finding your identity?
Let's break it down into five key areas – areas that we feel you should have a firm understanding of before you hire a branding, marketing or creative agency.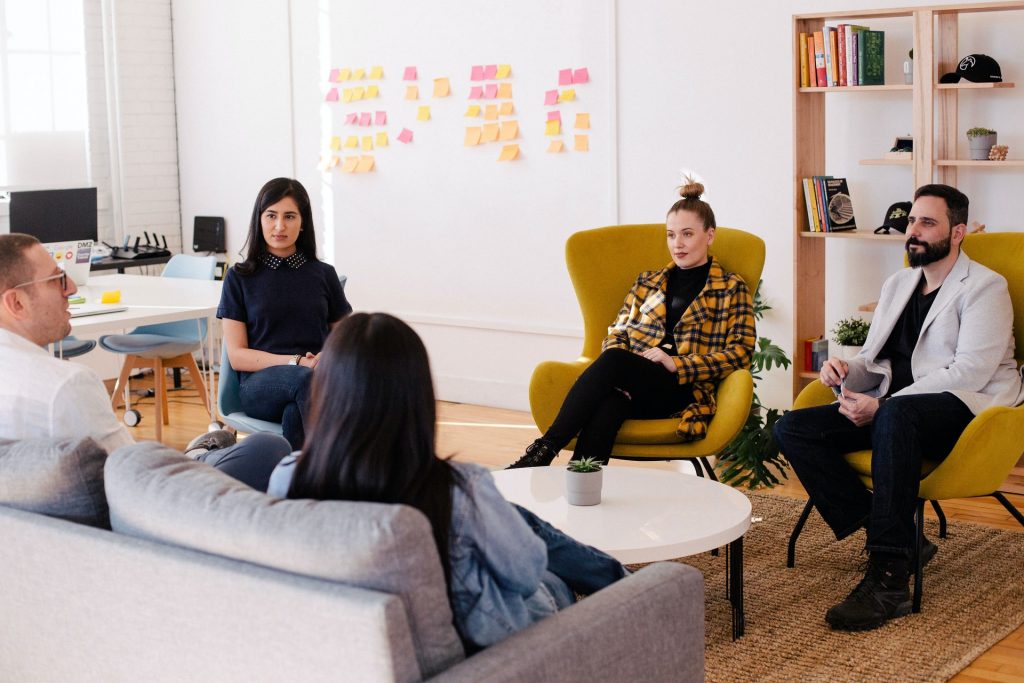 Start with you
In the age of the entrepreneur, it matters what you say, think and feel about your business. Customer behaviour has changed significantly since the mad men ad campaigns of the 1950s. Audiences don't buy into clever copy and the promise of hopes and dreams. They buy into the brand story, and that story begins with you.
When it comes to the crunch, many leaders fail to articulate exactly what their purpose is as a business. Take time to perfect your position and how you speak about it. Understand the kind of values you want to be known for, and most of all, the products you want to be loved for.
Once you know it, share it. What was once a clever idea in the back of your mind can only truly become a big business if you share it openly and honestly with everyone along the way.
Align your team
Your team is  an extension of you and your vision, and you should keep this front of mind when hiring. A business or product idea is at its most fragile the fewer people know about it. As you grow your business, your team, and start to ultimately think about your brand, everyone you've agreed to work with along the way should be there for a reason, and contributing to the overall vision and success of the business.
You need to be able to work well together, communicate effectively and not fall apart when the going gets tough. This is a challenge we see with startups who need to hire quickly and broadly. The quality can slip, which ultimately affects workplace culture and therefore productivity.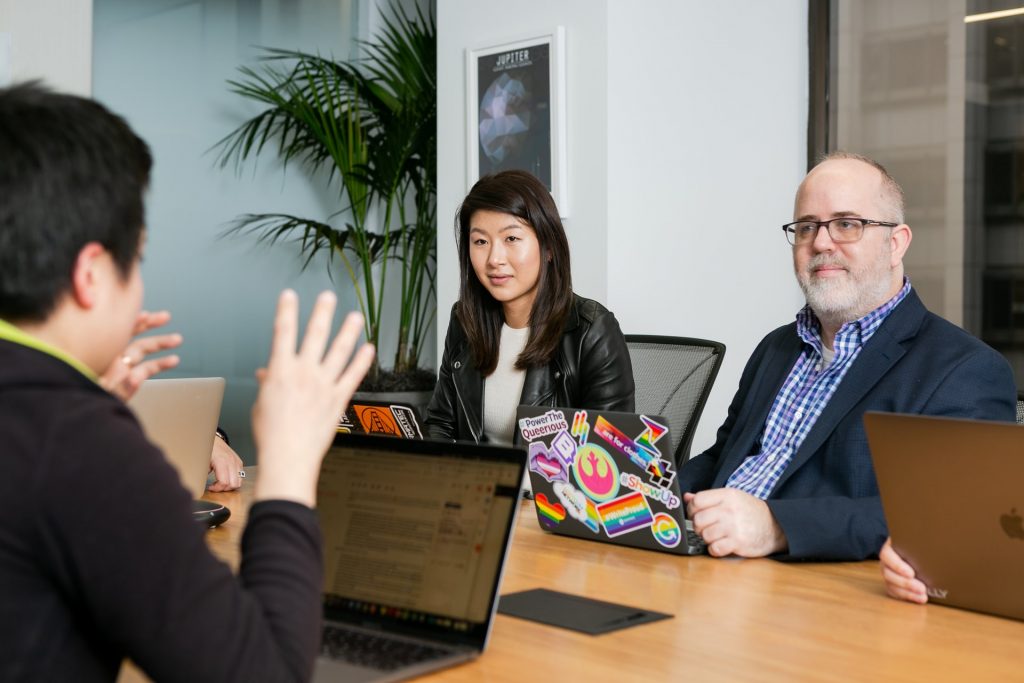 Talk about the brand
And ideally, talk about it with your team before you talk about it with an agency like ours. This shared understanding of how the brand should look and feel is key. By no means are we asking you to do our work for us, but an understanding of what you like, what you've seen, what you don't like and what you don't want to see will really help us in the early stages of brand development and discovery.
A promising brand will come to us and say "We want to be like x, but our unique differentiator is y."
Never forget the customer
No customers? No problem. Research is invaluable, and you don't need a finished product to do that. In fact, you don't need any product at all. User research can begin from day one, and will really benefit your business journey by giving you an understanding of the market, current expectations, or dissatisfactions. Find where you can deliver value, specifically where others haven't. Look for weaknesses in competitors' products, and understand what customers are missing.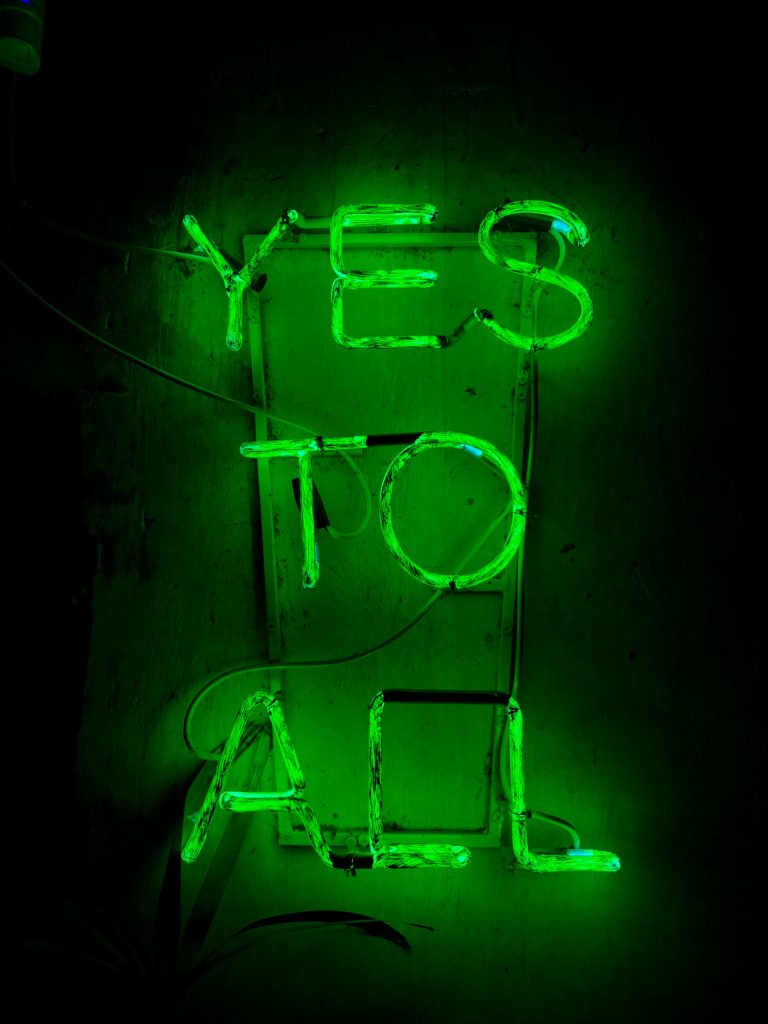 Don't stop
We would encourage you to consistently revisit these areas at regular intervals throughout your business' growth – at least a few times a year. It's not uncommon for companies to lose focus, lose staff, and ultimately lose customers. Internal politics don't stay internal for long, as we saw most recently with Basecamp losing a third of their employees in a very public walkout.
Regularly pulse check your business, your people and your customers. Those views, values and goals you set way back at the beginning should be your north star all the way through to where you are now, and beyond. Without that, the brand can lose its way, which can make it more difficult for a brand agency to understand your roadmap when it resembles a game of snakes and ladders.
We're ready when you are
On our homepage, we say "In an age of mistrust, it's never been more important for your brand to be an honest reflection of your business today." Customers lose trust in businesses at the drop of a hat, but it's not always through negligence. It can be something as simple of a lack of clarity or a confused message.
Understand your business first, then build your team and start to research your market. This puts you in a great position to start talking to somebody like us about brand. Agencies like Journey are more than just designers and copywriters. We are strategic partners ready and waiting to delve deep into your business, leverage its strengths and ambitions, and drive your company forward as one that's meaningful and market-ready, not meagre and meandering.